Exciting times ahead as we start the new year!
Work has started on our new Training Academy in Penrith. With an overhead & underground training / accreditation area, purpose built classrooms and a fibre showcase network display, the Viberoptix Training Academy will soon provide high quality telecommunications training to our direct labour team and the wider industry along with a programme for apprentices.
Watch this space for updates on the progress of this exciting project!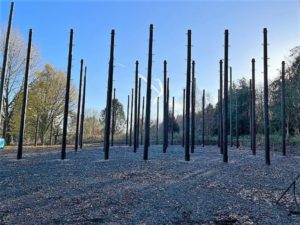 We recently presented Damien from Air Ambulance Northern Ireland & Natalie from North West Air Ambulance Charity with money raised from our Men's Health events. Thanks to the brilliant fundraising efforts by our staff to support local charities in Northern Ireland and Cumbria that provide an invaluable service in our local communities.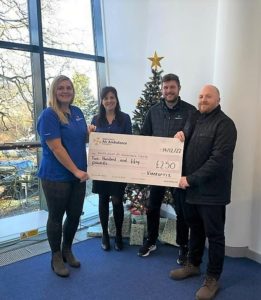 Viberoptix would like to wish everyone a Merry Christmas and a Happy and Healthy New Year. As we look back on 2022 with great pride on our Company growth and success, we would like to thank each and every one of our team members in the Viberoptix family for their hard work and dedication.
We also remember those who have suffered losses throughout the year, and we continue to keep them in our thoughts.
Our offices will be closed over the festive period and will be re-opening on Tuesday 3rd January 2023.